The Team at Emerald Gardens
The Emerald Gardens team is comprised of passionate and well-trained individuals dedicated to exceptional senior care.
Our goal is to help our residents achieve maximum independence, while supplying excellent social, physical and emotional support. We offer exceptional wellness programs, social activities and health care in a family atmosphere to create a community you will enjoy calling home. Our team of dedicated and compassionate staff is there when you need them.
Interested in joining the Emerald Gardens team? Visit our careers page!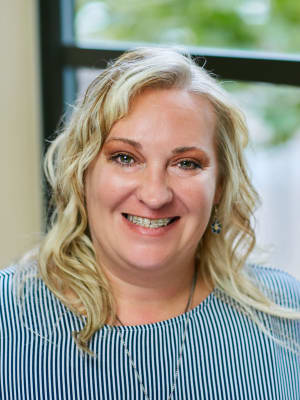 Meet our Administrator:
Wanda Wooten - Interim Executive Director
Our Interim Executive Director Wanda Wooten shares a wide-range of industry experience with our team. She is a dedicated, service-focused professional whose passion is providing quality care to our seniors. 
As a part of the Radiant Senior Living Home Office staff Wanda has worked with all Radiant Senior Living communities, as well as Emerald Gardens, as a Traveling Resident Care Coordinator and then Director of Health Services. Wanda has 25 years of experience in a variety of senior care settings. Prior to joining the Radiant Senior Living family, she had served as the Director of Operations for an In-Home Care Agency for 11 years and owned/operated an Adult Family Home for 7 years. 
Wanda and her husband Mike have been married for over 20 years. She has five children and four grandchildren. In her free time she loves spending time with her family outdoors camping and boating.